Creator and Director, Blair Simmons
BLAIR SIMMONS created, produced and performed in the original run of Staging Wittgenstein. This piece was the culminations of her NYU Dramatic Literature degree. It was funded by the DURF Research Grant and was presented upon at the 2016 Undergraduate Research Conference as an exploration of physical language. She is now continuing to make theater while working in IT as a 3D printing specialist. View her 3D sculptures here.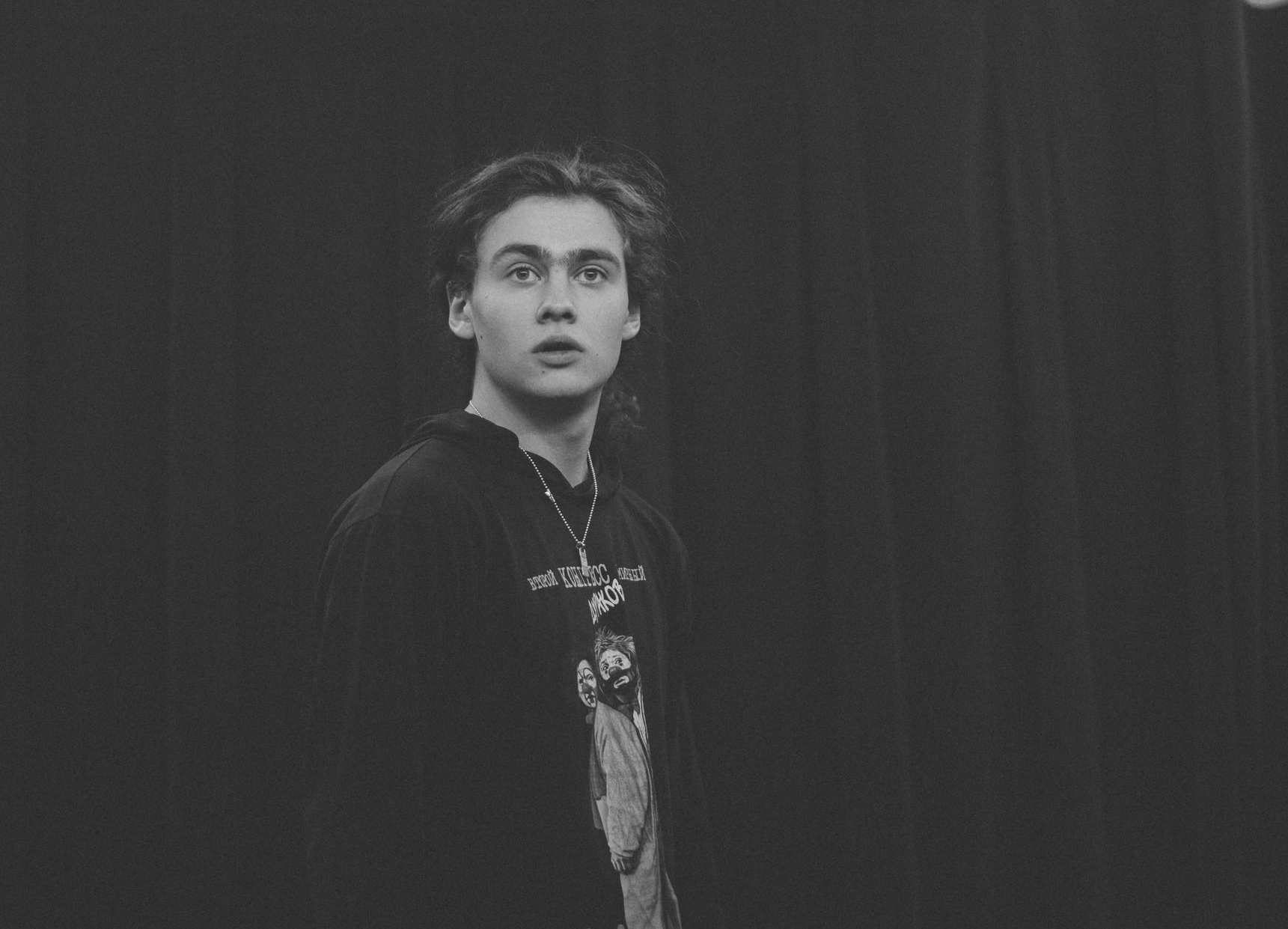 Performer and Dramaturg, Nikita Lebedev
NIKITA LEBEDEV, NYU playwriting 2017 author of two Russian plays: Berlin Pastries (Berlinskie Pirozhnie) and Lispe the Pervert (Izvrashenets Lispe); and three English plays: Group Protagonist, Latent Apology of Hypocrisy, The Human, The Person, The Wall, and Machina ex Homine. He is the screenwriter for No One Dies in the Morning, winner of best foreign picture at Wimbledon Shorts and Williamsburg International Film Festival.
Performer, Annie Hägg
ANNIE HÄGG The Square Root of Three Sisters (World Premiere, directed by Dmitry Krymov, International Festival of Arts and Ideas), The Caucasian Chalk Circle (Yale Repertory Theatre), Dancing at Lughnasa (Irish Repertory Theatre), Boeing-Boeing (New Harmony Theatre). Yale School of Drama: All's Well That Ends Well, Othello, Women Beware Women, Don Juan, Paradise Lost, The Secretaries, Best Lesbian Erotica 1995, Preston Montfort–An American Tragedy, THUNDERBODIES!, This Flat Earth. Television: The Blacklist. Film: Virgin Margaret, Tomorrow with Stephen Fry and Joss Stone, Exec. Producer Martin Scorsese. BA International History, London School of Economics and Political Science. MFA Acting, Yale School of Drama.
Performer, Roxanna Kadyrova
ROXANNA KADYROVA is an NYC based actress originally from Moscow. After graduating from Russian Academy of TheatreArts – GITIS, and working on a several tv series and theatre productions in Russia, she moved to New York City. Her most recent project was a production of Chekhov's 5 major plays fused together produced by New York Film Academy.